build
learning
_
communities
via shared
chat rooms
for
LikeMinds helps communities engage deeper by enabling real-time conversations between relevant members in shared chat rooms, which dramatically reduces spam and fosters collaboration. Community managers have custom tools for community growth and engagement.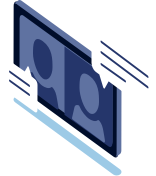 Shared chat rooms for each conversation
Members can participate, follow, or add other members in relevant chat rooms to coordinate efficiently until the shared purpose is achieved. Post that chat rooms can be archived or saved in the community repository for future references.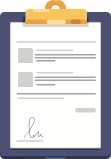 Custom signup form for your community
Members create community-specific profiles while signing up, allowing you to approve only relevant members. A member directory is also generated for members to filter other members and make the right connections.

Tools to manage your community efficiently
Launch community events, conduct polls, and build lists to engage the community. With the right permission settings and the ability to analyze and reward your community, you will not need a third-party tool for anything.
Designed for growth of your community
All tools and chat rooms are web-enabled. You or community members can share events, polls, lists, or just interesting conversations with potential members of the community. Increased visibility and community discovery will drive membership in the community.
If you are building a community or planning to build one on a chat platform and can relate to the usual problems of:
Cluttered conversations
Too many notifications
Lack of member identity and approval
Absence of tools to support community building
Arbitrary membership limit
Please fill out a quick survey, so we can make sure we're a great fit for your community at this stage.
Build with us